The classic "Flying Hamburger"… 
 I've been wanting to prefect this technique for quite some time and finally got it done. Not too bad for a first attempt.
Special thanks to Executive Chef Bruce Tisler for preparing & styling this Gourmet Hamburger right here in the studio at ArtofEricJames.com Photography & Video Productions with minimal kitchen facilities.
Nikon D800 camera through Nikkor 200mm macro F/4 Manual focus lens and custom built LED studio lighting. Post production compositing with Adobe Photoshop CC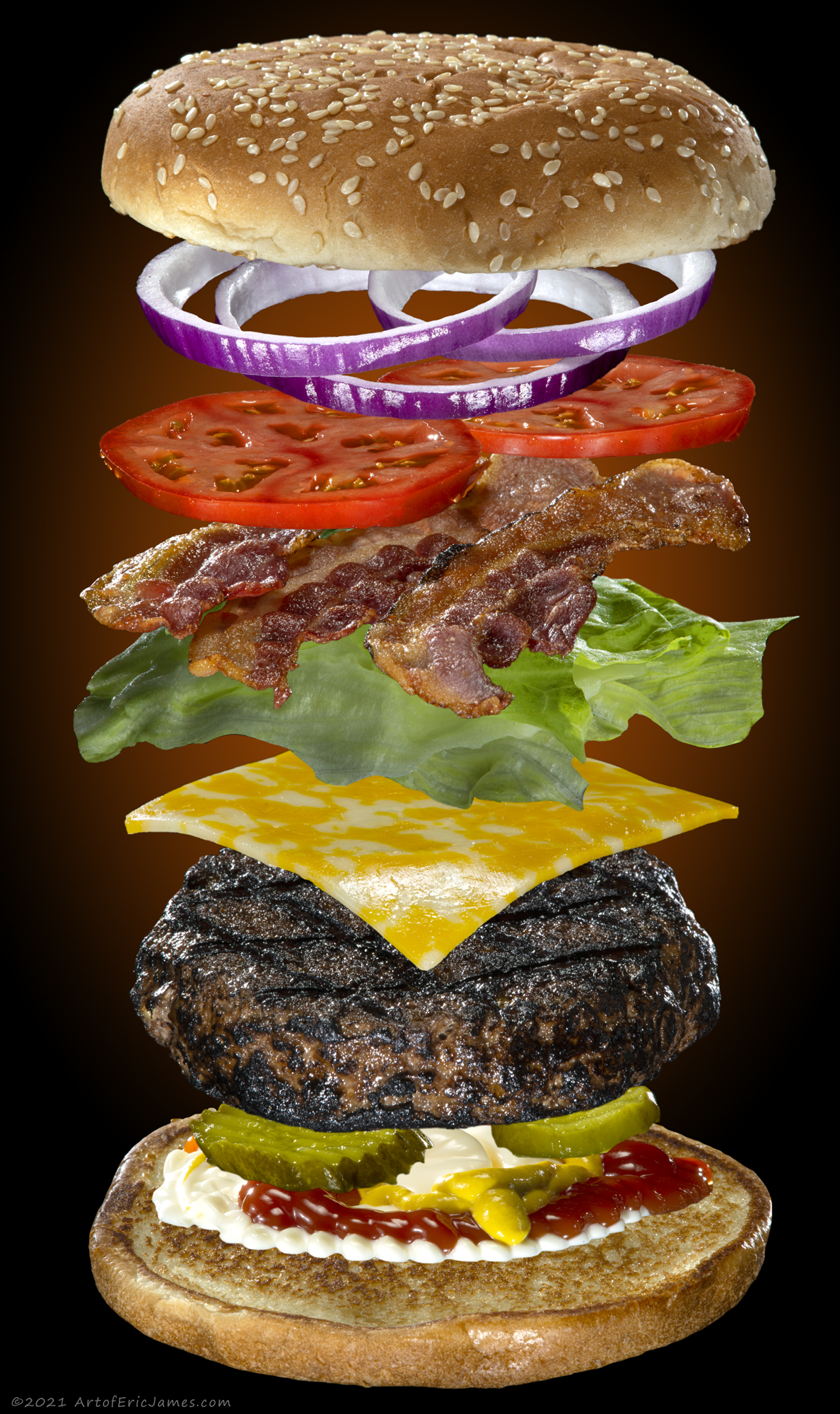 Production Notes:
Two suspension methods were used, Glass & Wire rigs both had advantages and draw-backs.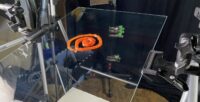 I felt the wire rig needed to be able to articulate to chive as many different angles as possible during the shoot with minimal strike and reset time. The clamp solution configured at a 90º angle provided full rotation and tension control in the stage area.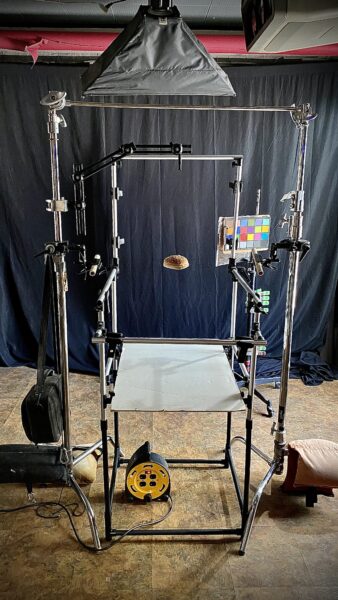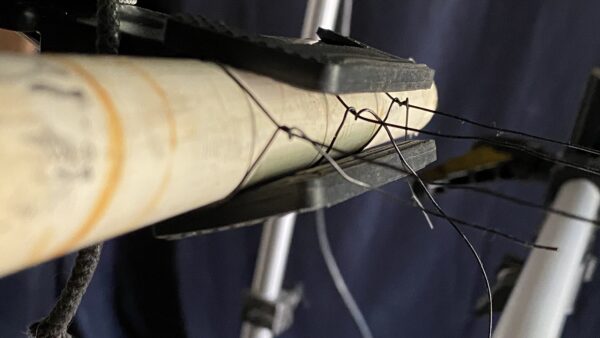 Changing out the wire for glass was easily done by extending the clamps out from the C-Stands on each side with rigging hardware to accommodate the smaller size of the the Glass.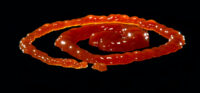 ©2021 Eric James Swearingen