The new Executive Chef at Krush Wine Bar & Restaurant is Wendell Graves. A long time Co-head chef at this venue since it's opening, Wendell has taken the reigns and spurred new life into the classic menu by adding his unique style to the appetizers, entrées and dessert choices.
Krush Wine Bar & Restaurant is located at 10500 Hageman Rd in Bakersfield, California.
Call (661) 695-8018 to make reservations.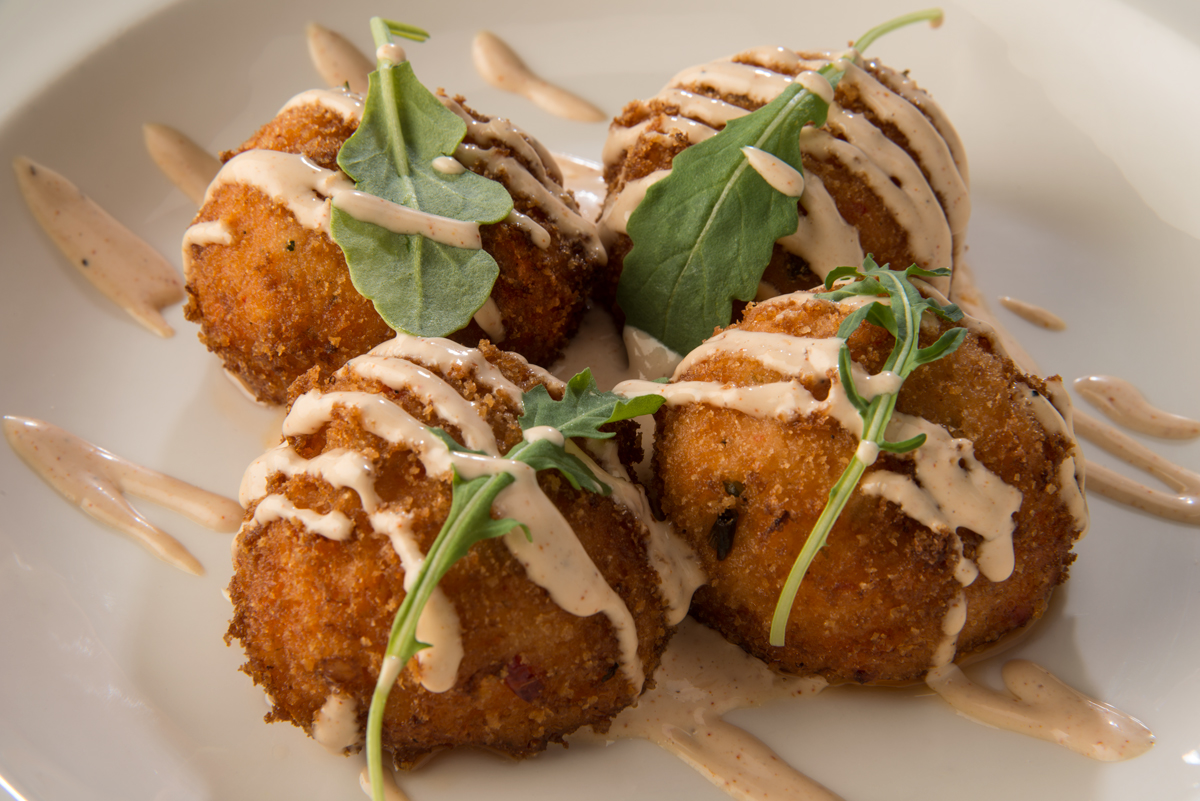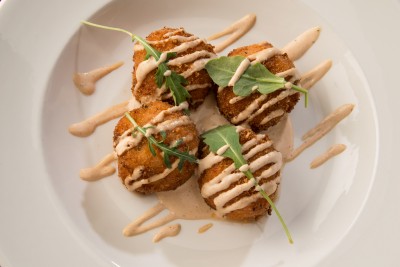 Lobster Puffs

Canadian Lobster claw meat with red bell peppers, red onions, chives, and Parmesan cheese all molded together with Cajun spices and Japanese Panko.

Caprese Salad
California grown heirloom tomatoes, with fresh mozzarella, pistachio dust, 18 year aged balsamic vinegar, basil pesto, and fried fresh basil leaves.
Charcuterie Plate

Chef's selection of cheeses from around the world, accompanied by Italian salami, prosciutto, Kalamata olives, house made crackers and sherry/brown sugar reduction.
Beacon Wrapped Asparagus

California grown asparagus wrapped in apple wood smoked bacon, drizzled with a Worcestershire / brown sugar reduction.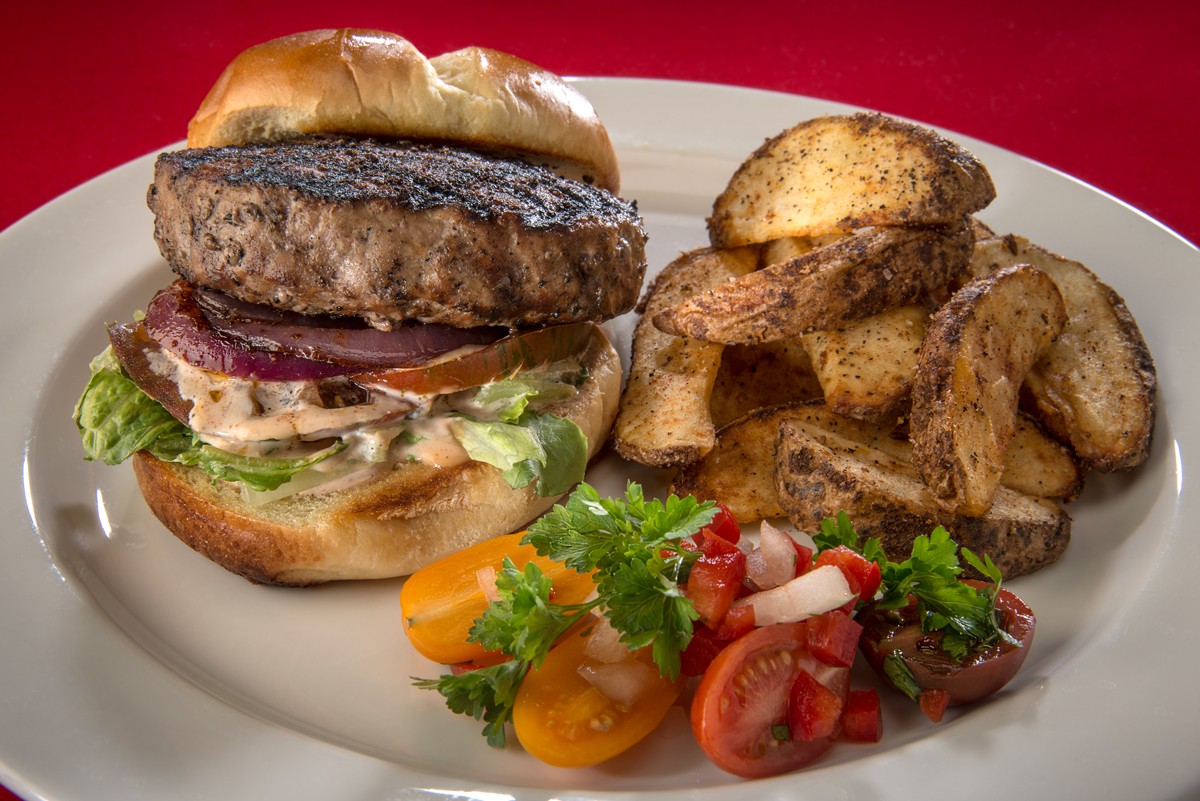 8 oz. Wagyu Patty
Grilled Patty with sautéed mushrooms and onions, heirloom tomatoes, iceberg lettuce, on a potato bun. Drizzled with Cajun tomato based aioli.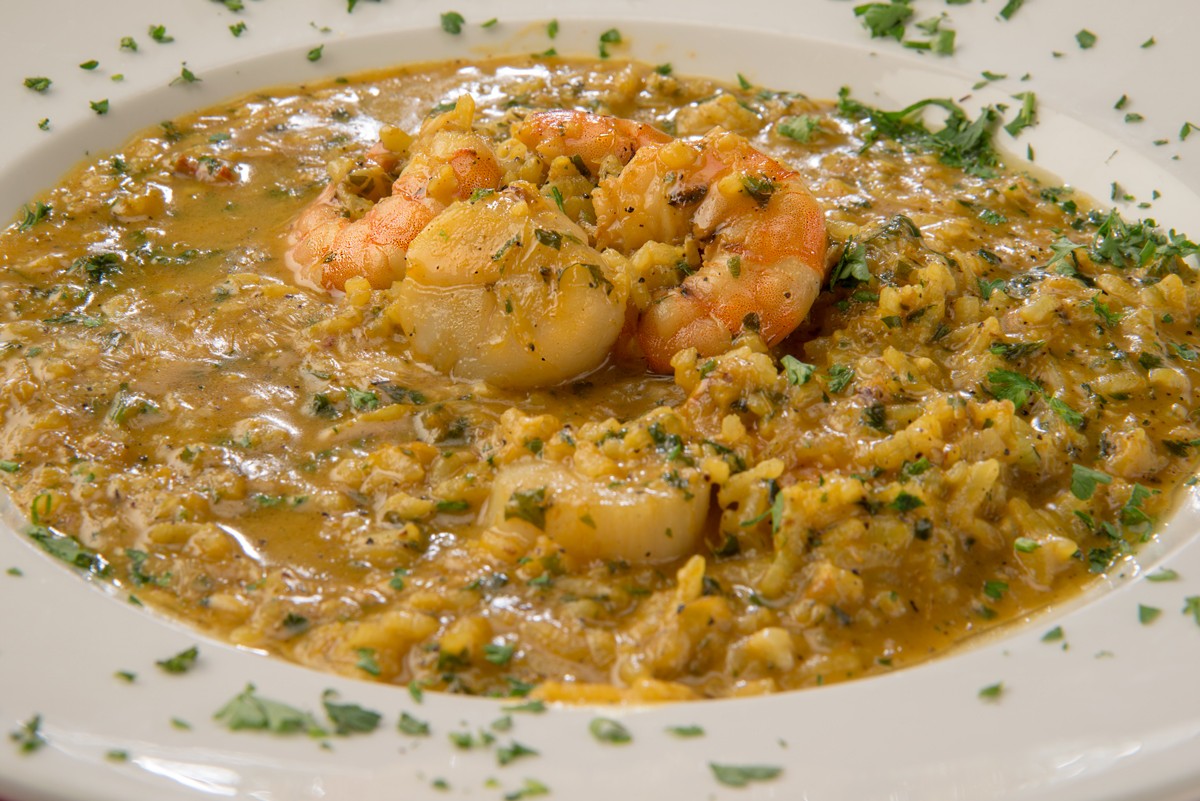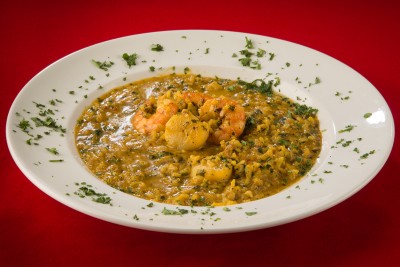 Seafood Risotto

Cajun spiced seafood risotto, with white tiger shrimp, blue swimming crab, and sea scallops.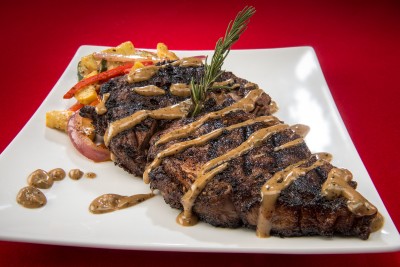 Wagyu Ribeye
16 oz. grilled wagyu ribeye, bourbon cream sauce and sautéed summer vegetables.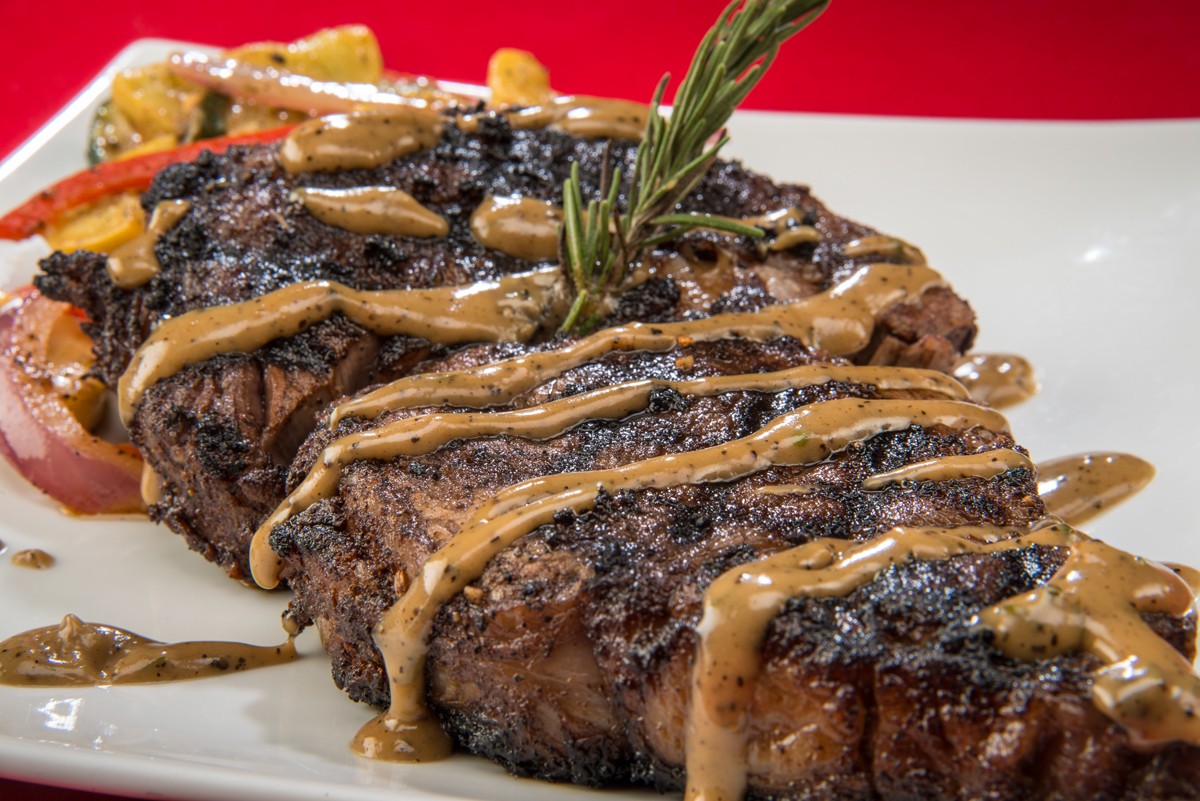 Tomahawk Ribeye
16 oz. Tomahawk cut Angus ribeye, with sautéed Brussel sprouts and scalloped potatoes.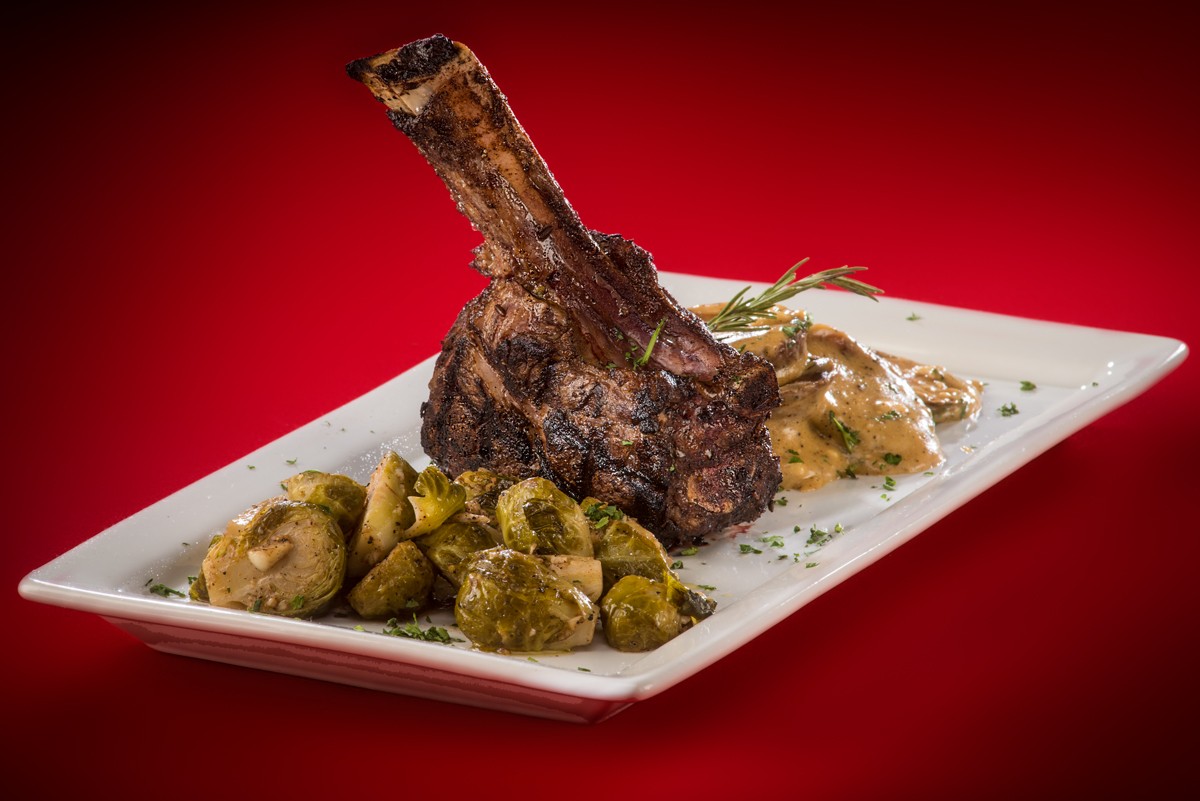 Deep Fried Calamari
Breaded calamari, fried with house made French fries, and horseradish/tomato/cream sauce.

Pork Tenderloin
Roasted Bacon wrapped 8 oz. pork tenderloin, with sherry sautéed Portobello mushrooms, and a spiced mixed fruit compote.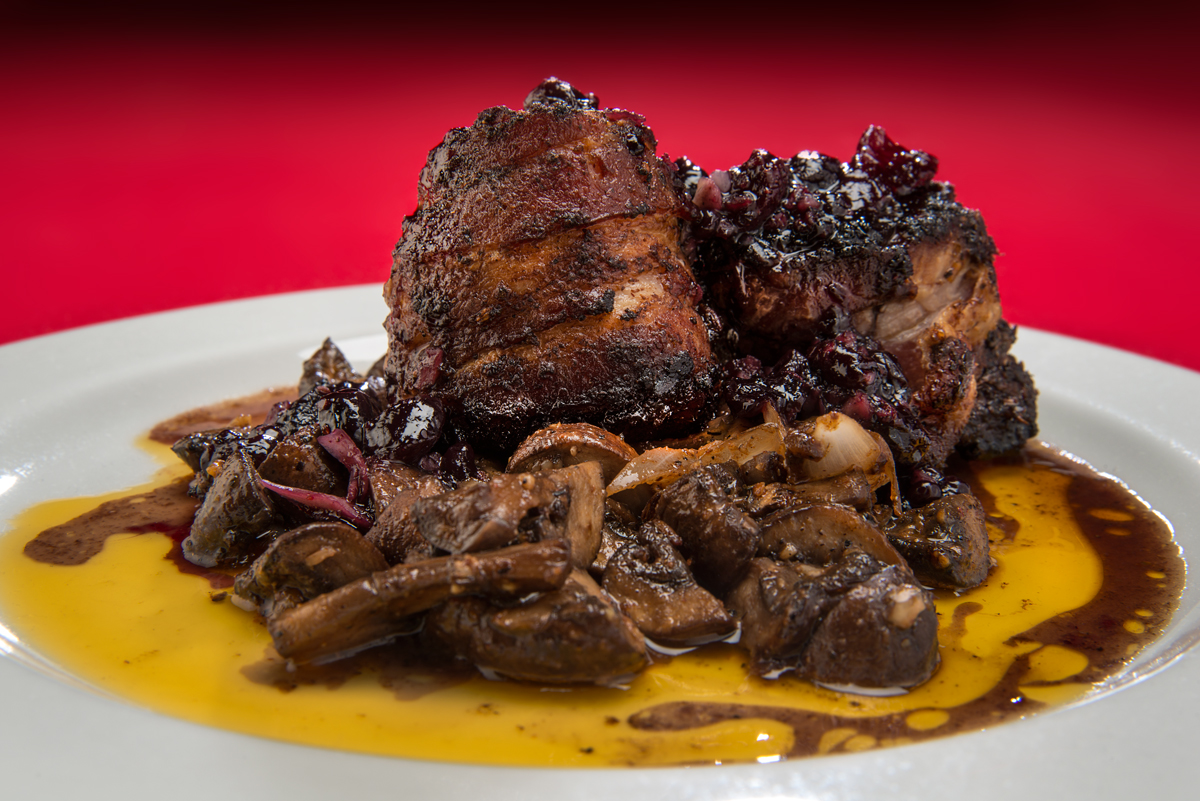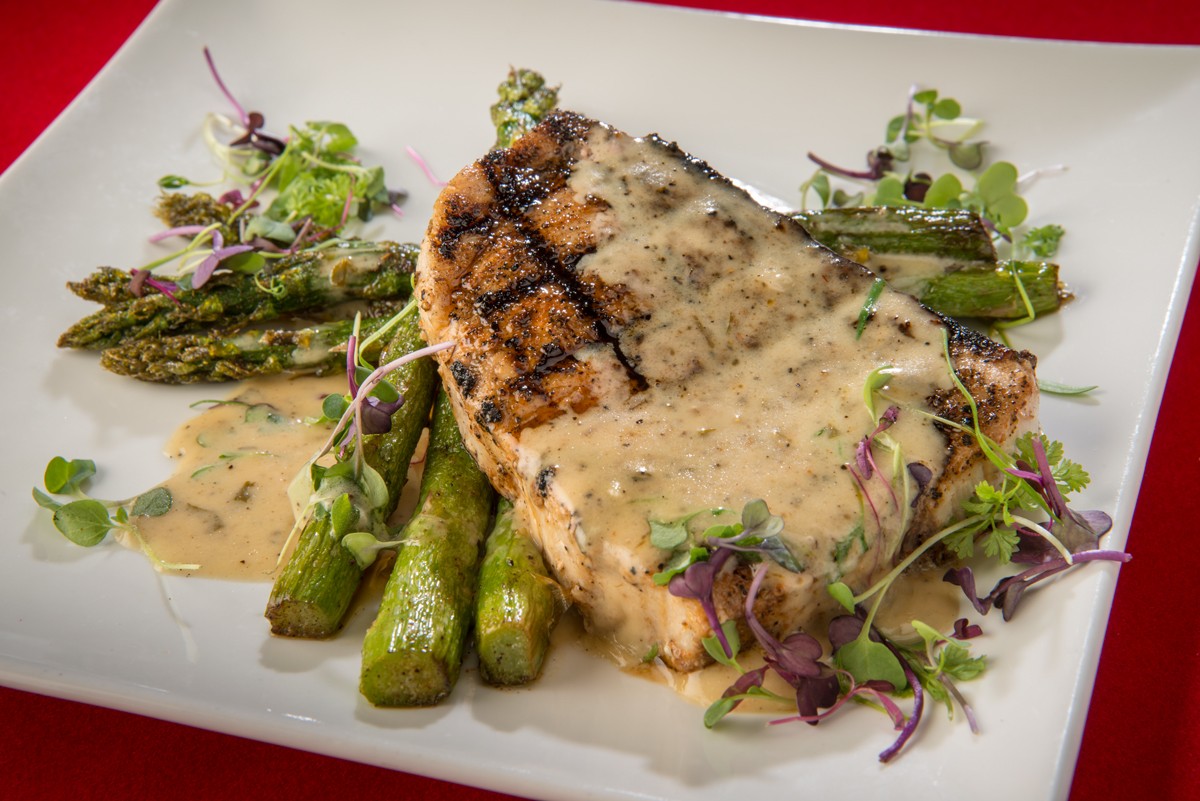 Swordfish
Grilled swordfish steak with sautéed asparagus and lemon caper Beurre blanc.
Pan Seared       Ahi Tuna
10 oz. Pan seared Ahi Tuna served with wasabi and soy sauce.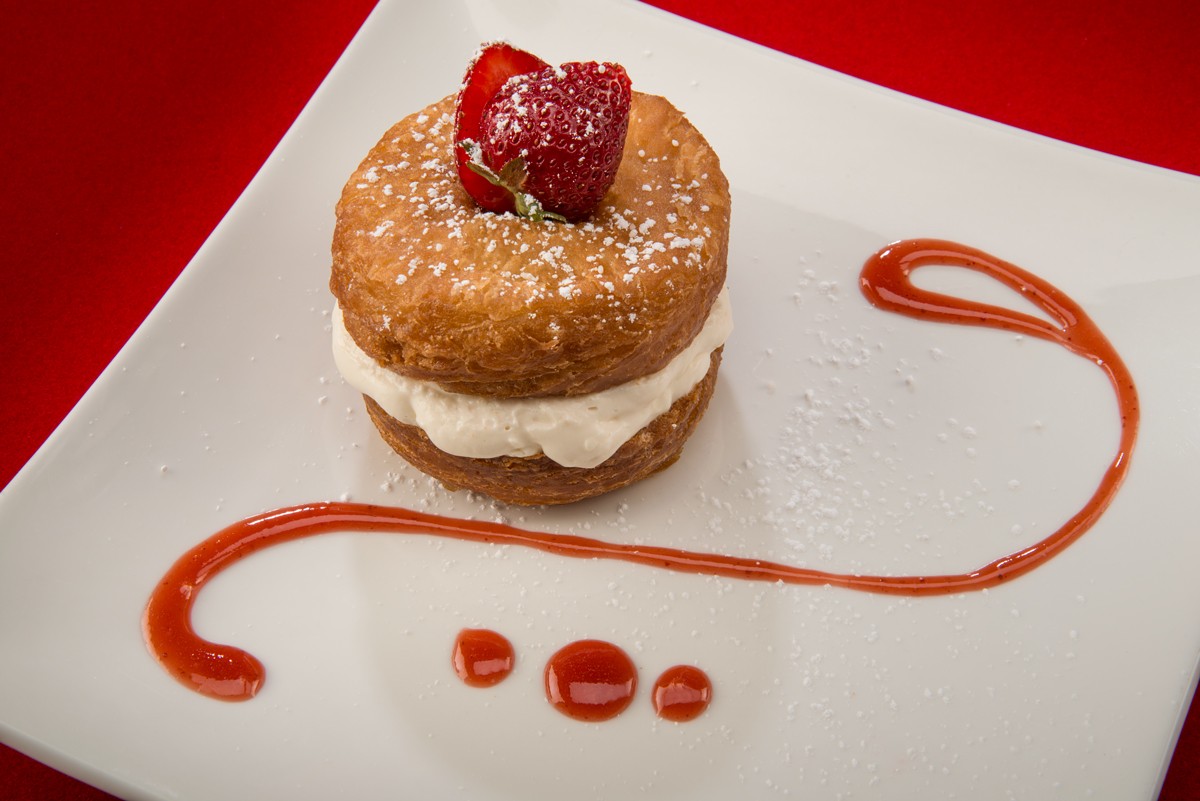 Sweet Cream Cheese Puff Pastry
Deep fried donut puff pastry filled with sweet cream filling. Garnished with strawberry coulis and powdered sugar.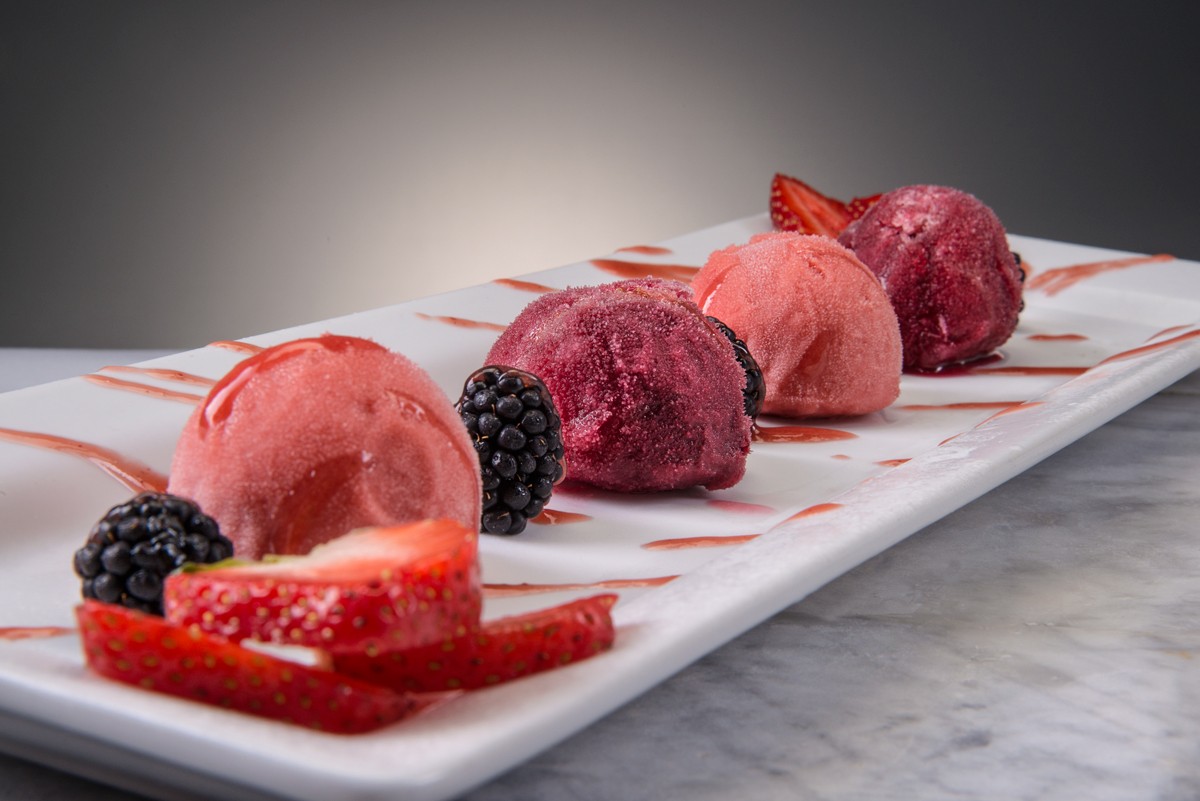 Sorbet
House made Pomegranate and strawberry sorbet with fresh seasonal fruit and a mixed berry coulis.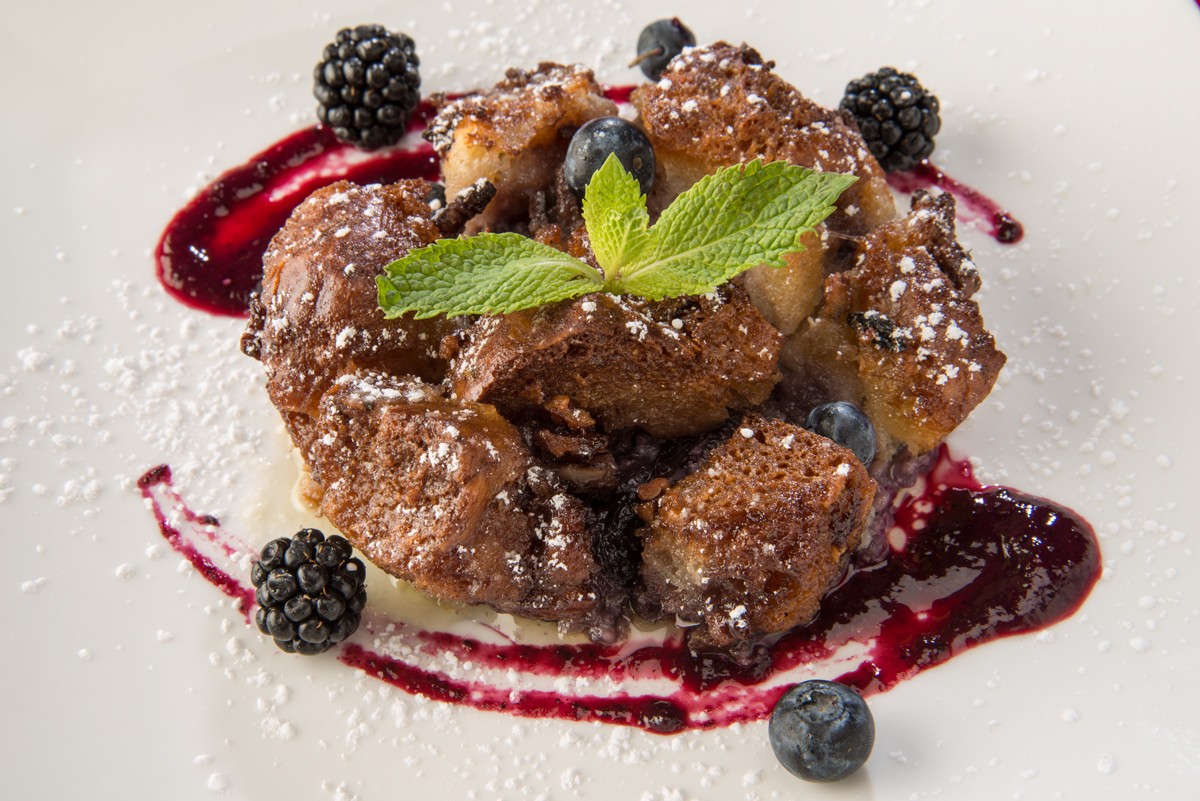 Bread Pudding
Deep fried mixed berry bread pudding garnished with fresh mint and powdered sugar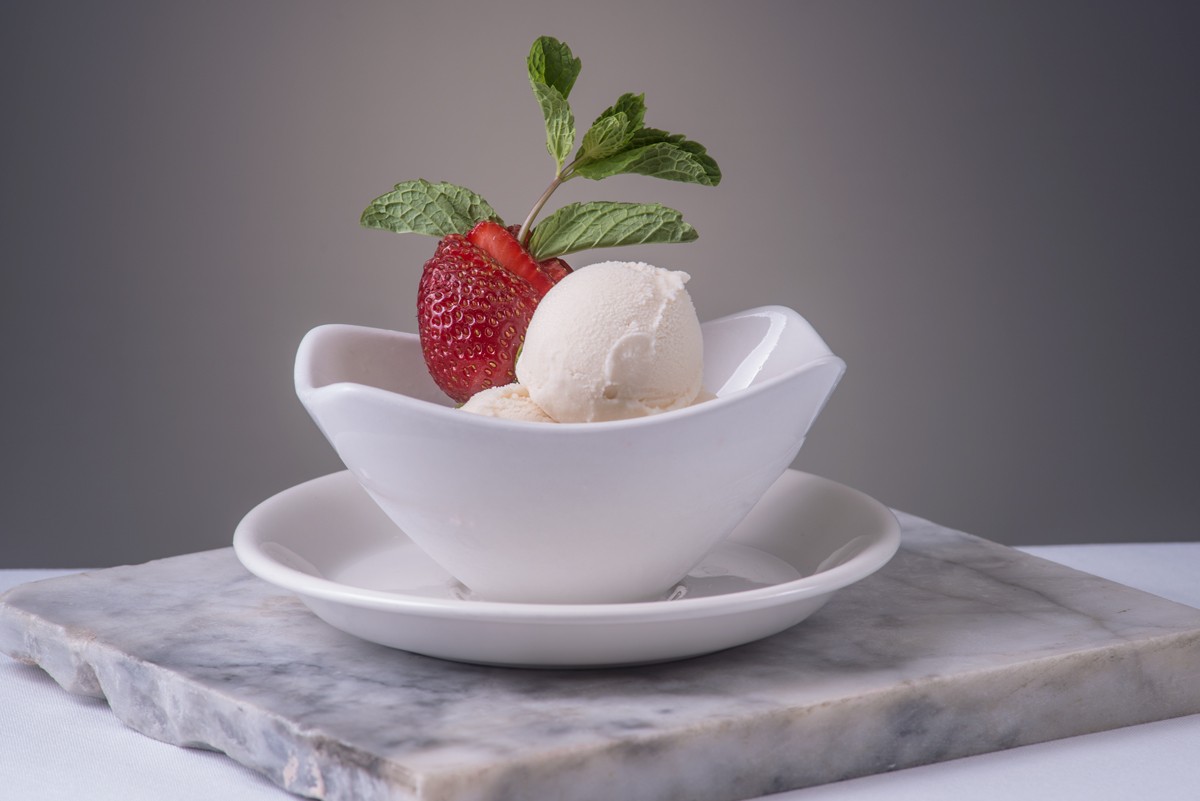 French Vanilla Ice Cream
Homemade traditional French vanilla ice cream served with fresh seasonal fruit.
©2015 Eric James Swearingen
#ArtofEricJames