For a refreshing change from the same old menus… from all places you have been before… time after time…
Try Peruvian!
Everyone seems to expect it to be ultra-spicy and over the top hot with Chili peppers, but it is not that, at all. At Mi Peru Restauranté now located at 1310 19th St, Bakersfield, CA 93301 Phone: (661) 631-1952 (formerly the site of Costa Del Sol, Mexican Restaurant) The food prepared by executive chef/owner Javier Bautista is a fantastic combination of traditional high end Peruvian cuisine and more basic provincial dishes that Grand Mama may have served with all the secret ingredients still intact. This means flavorful fresh sea food, chicken and beef dishes with savory well balanced spices from a region unlike anywhere else in the world. It can be described as a fusion of Spanish and Asian cuisine; however that does not really do it justice. It's really best if you just go there and try it for yourself.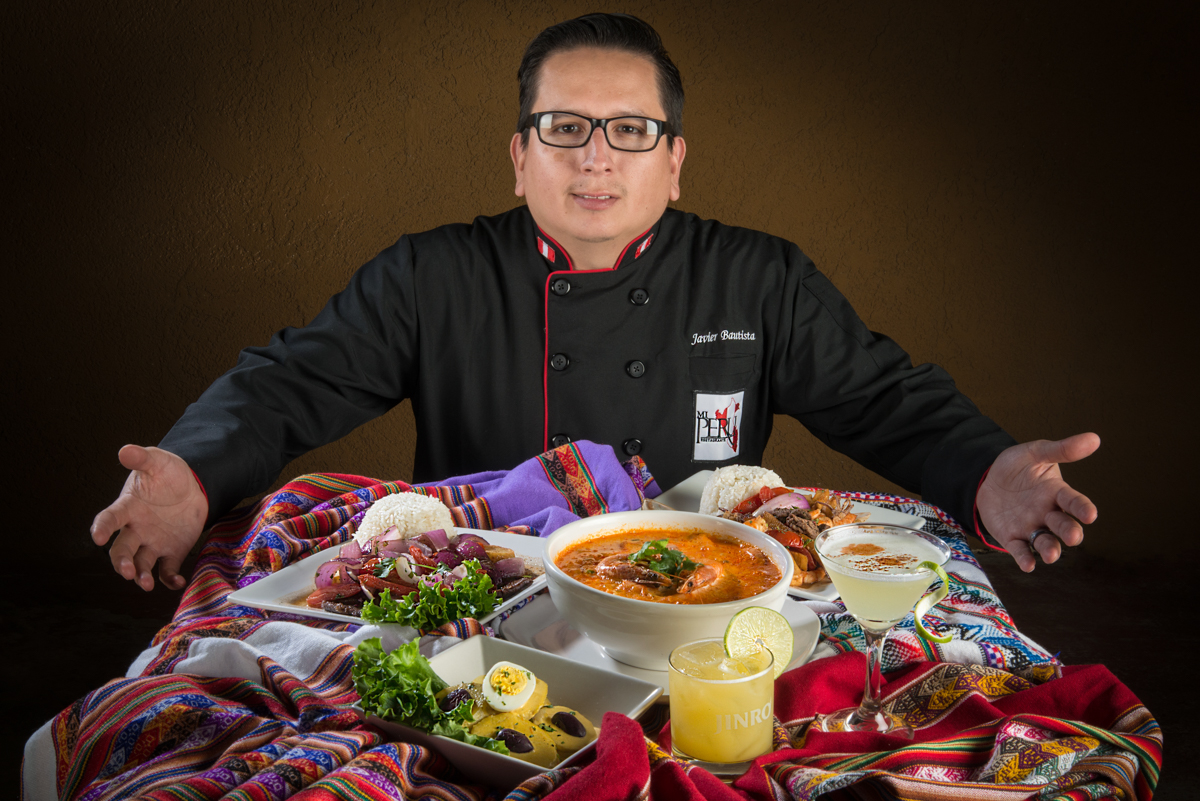 Javier Bautista: Executive chef and owner of Mi Peru Restauranté
Peru Sour
a lime infused soju cocktail; made from fresh squeezed lime juice, simple syrup and bitters with a dash of cinnamon on top.
El Dueende
This cocktail is made from Aji-infused soju, fresh squeezed lime juice, passion fruit nectar, simple syrup and bitters.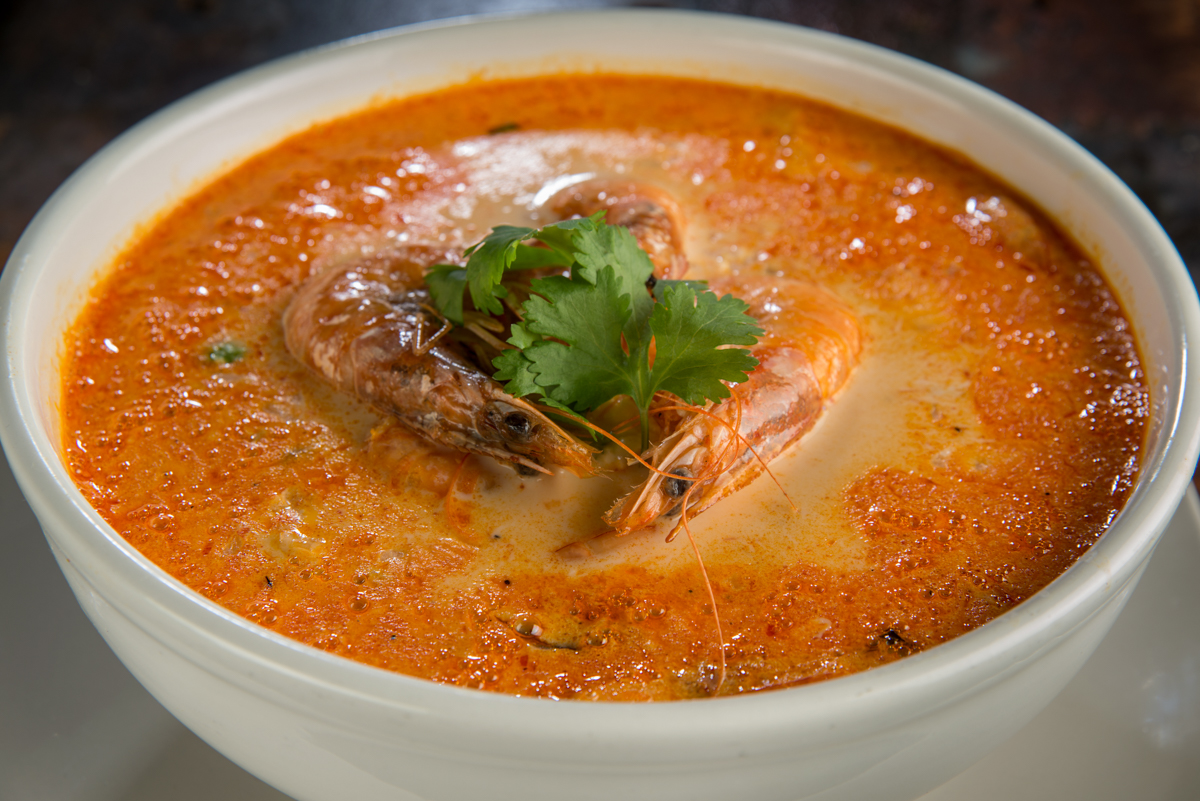 Chupe de Camarones
a traditional Peruvian shrimp chowder with rice and eggs.
| | |
| --- | --- |
| Papa a la Huancaina a classic Peruvian potato dish. It consists of potato slices covered in a delicate creamy cheese sause and Peruvian Aji Amarillo yellow peppers. | |
Bisteck a la Chorrillana
This is a pan fried steak
smothered in sautéed onions,
peppers and tomatoes
with rice on the side.
| | |
| --- | --- |
| Saltado Especial Chicken, beef and sea food sautéed with onions, tomatoes served with white rice and French fries. | |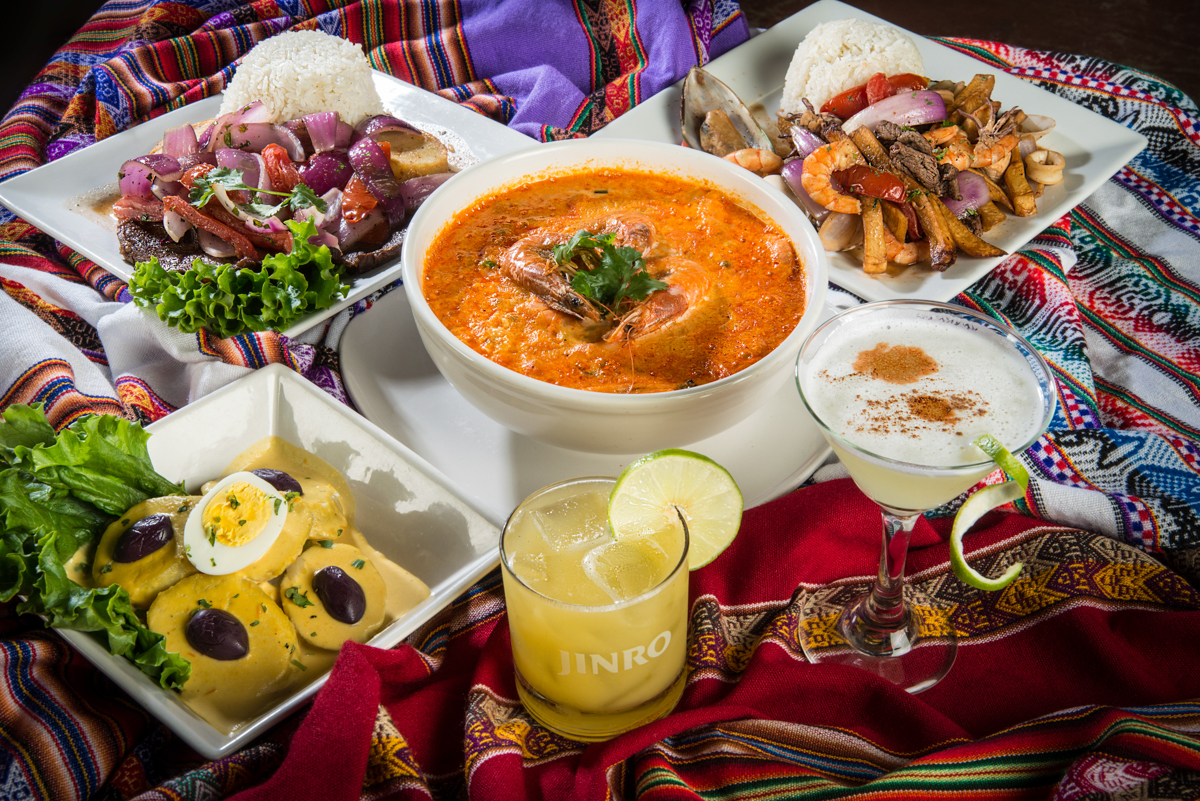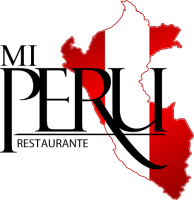 Located at 1310 19th St, Bakersfield, CA 93301
Phone: (661) 631-1952
©2015 Eric James Swearingen
#ArtofEricJames