The owner and Executive Chef of Little Italy (who prefers to be known simply as Chang) said he has learned not to underestimate the people of Bakersfield.
"They know good food," said Chang, He can be found seven days a week at his 85-seat, full bar, white-tablecloth restaurant, tucked away in the South-East corner of The "Town and Country Shopping Center" located at 8200 Stockdale Hwy in Bakersfield, CA 93311-1029 Phone: (661) 833-4055
"Most of our customers come at least twice a month, and many three times a
week," said Chang, who prepares every dish himself.
Chef Chang was born in Thailand and moved his family to The United States in the early 1970's, stayed here to complete his education and make his way up in the restaurant business. Chang chose the location for his Little Italy restaurant because he found the shopping center pleasant and relatively quiet. He chose Italian cuisine because he finds it easy to prepare and enjoys the many flavor combinations he can create within this genera.
Personally, I find it fascinating when someone can break through the confines of conventional thinking. "How can an Asian cook Italian?" …is a ridicules preconception. Chef Chang's abilities are amazing and have nothing to do with coming from an Italian heritage. 
I highly suggest going to Chef Chang's Little Italy and trying the numerous exceptional menu items. It is wise to make reservations! ..There is usually a waiting list around 6:PM every night, fortunately the full bar can help easy your delay time while waiting for a table.
*
Calamari Friti
Lightly fried baby squids served with a Tomato sauce shown with Little Italy's fresh baked Bread served with olive oil and their aged balsamic vinegar.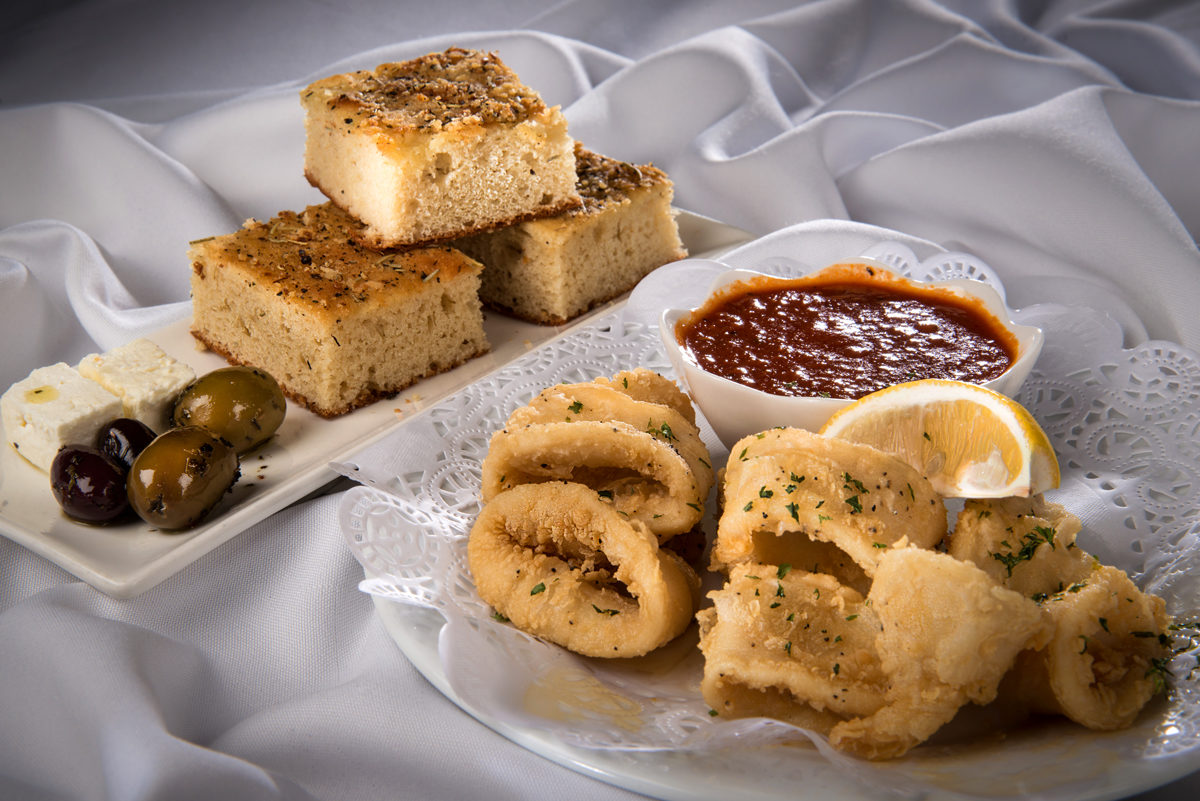 *
Chicken Piccata
Boneless chicken breast sautéed with pepperocini & capers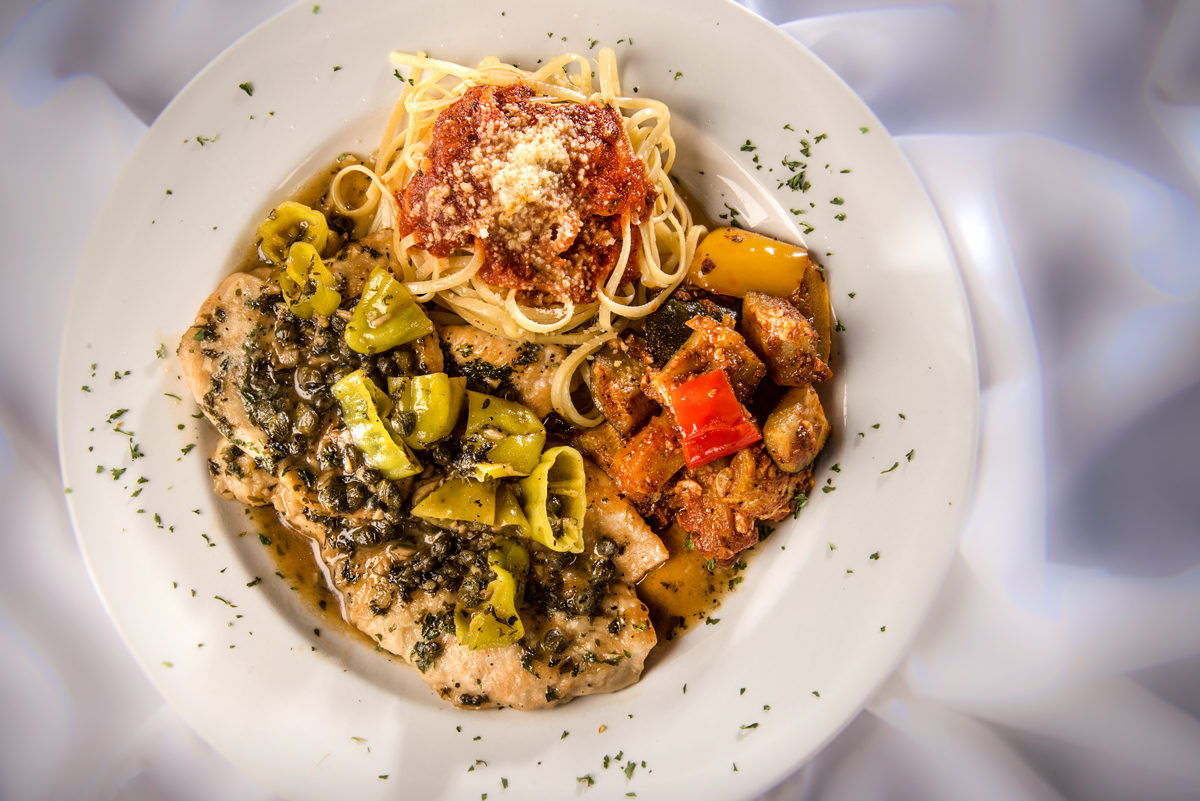 *
Grilled Pork Chop with Pine Nuts
12 oz. center cut pork chop, garlic and rosemary topped with pine nuts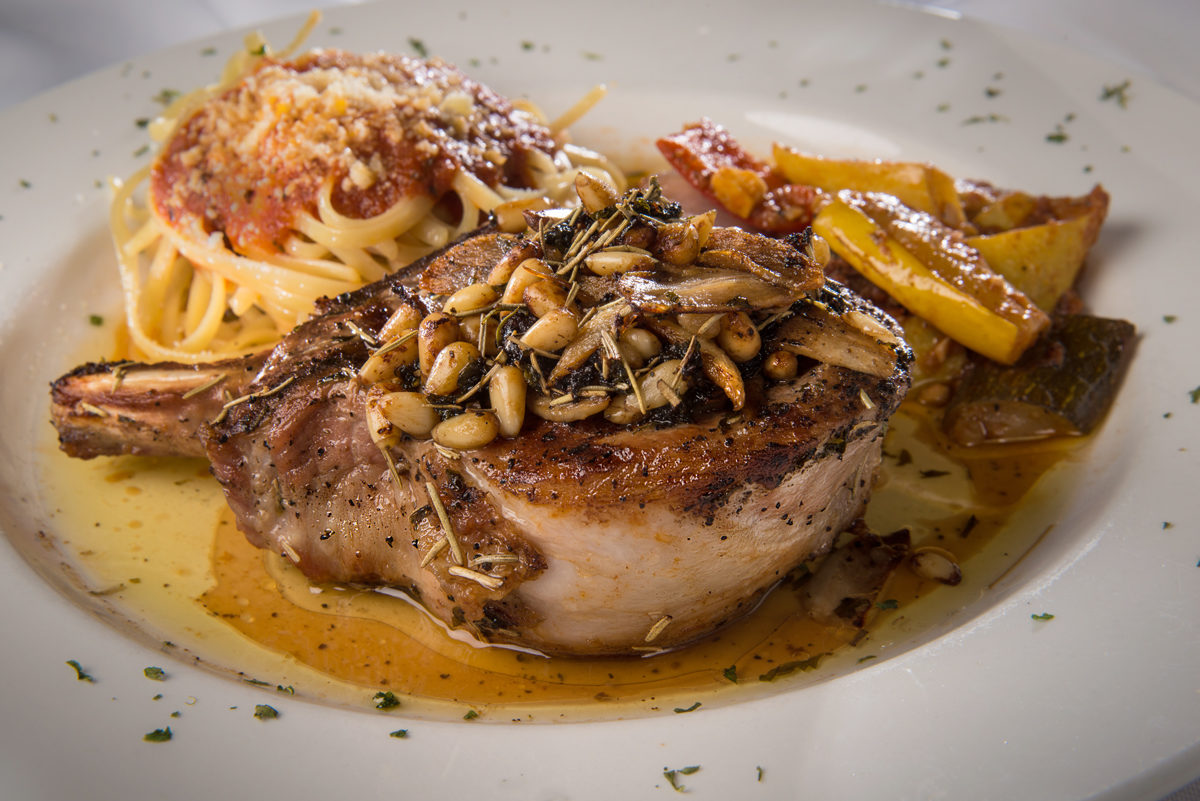 *
Chicken Francaise
Chicken breast sautéed in garlic butter & lemon juice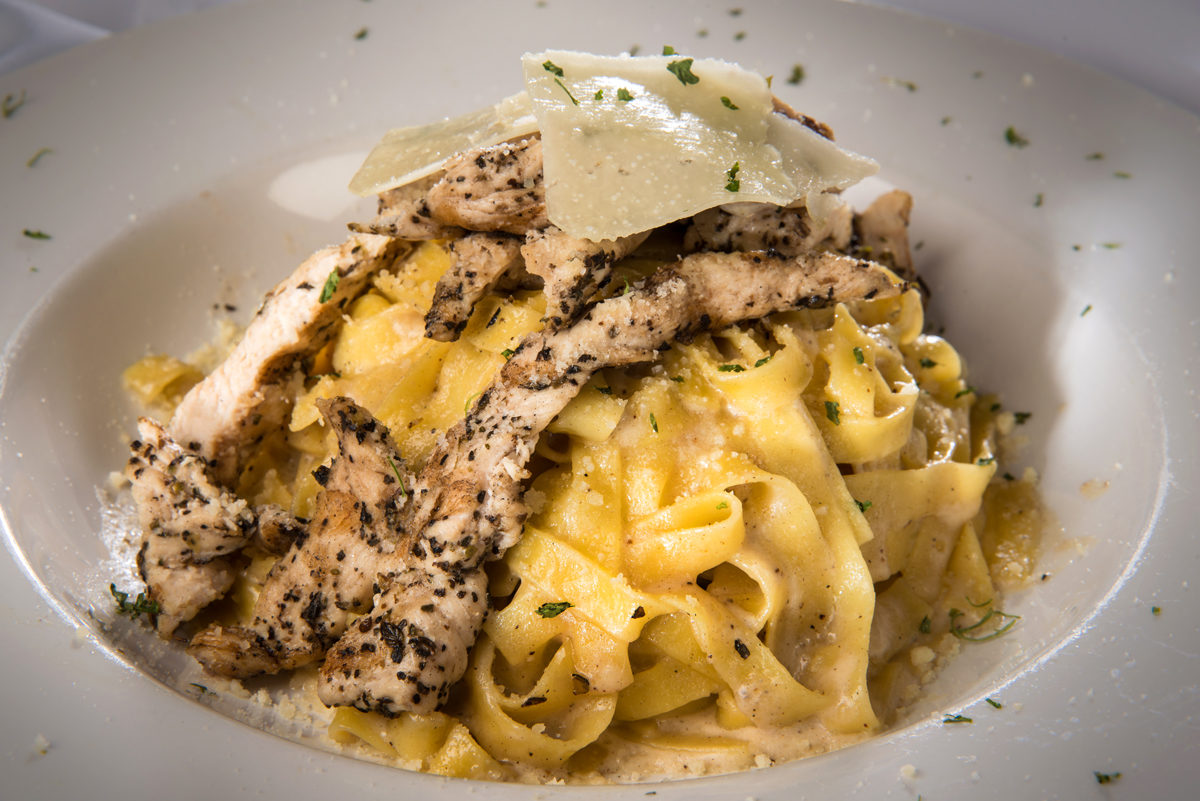 *
Cappellini Scampi
Jumbo shrimp in a light white sauce, parsley and pine nuts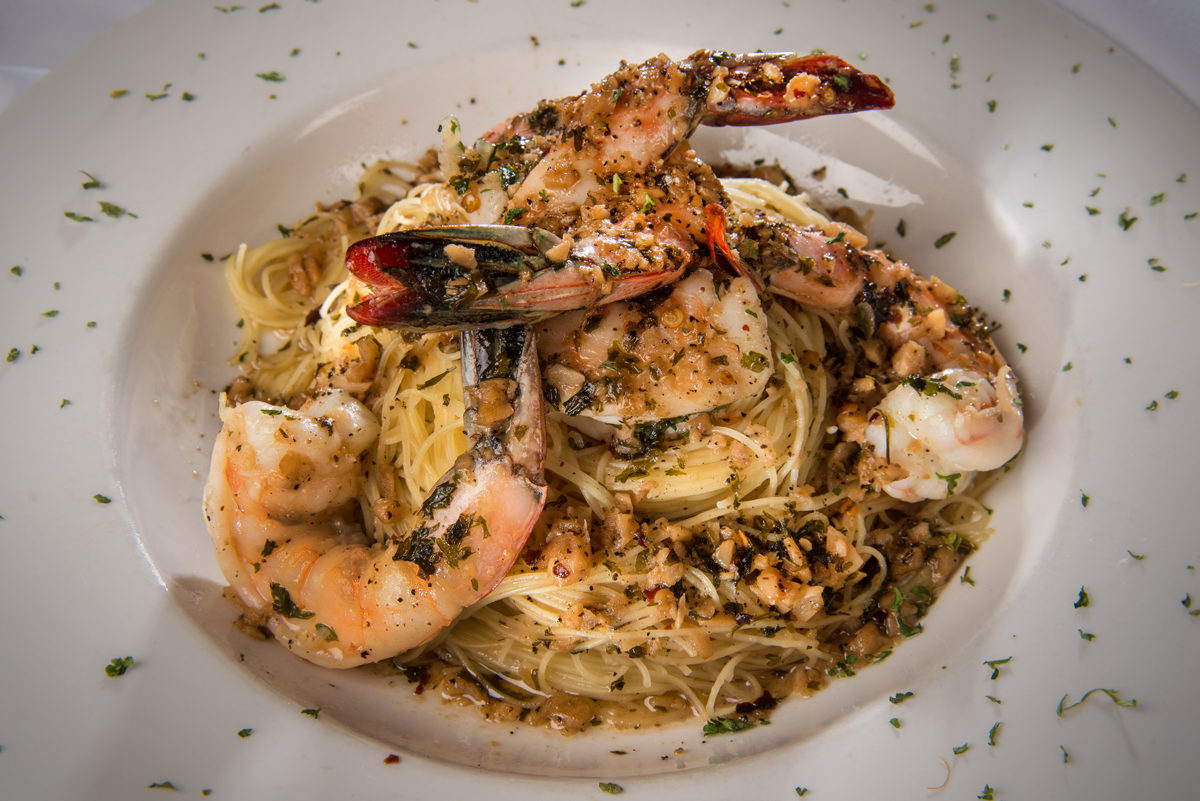 *
Linguine Frutti di Mare
House-made linguine with thick marinara, large shrimp, cherrystone clams, mussels, calamari, and scallop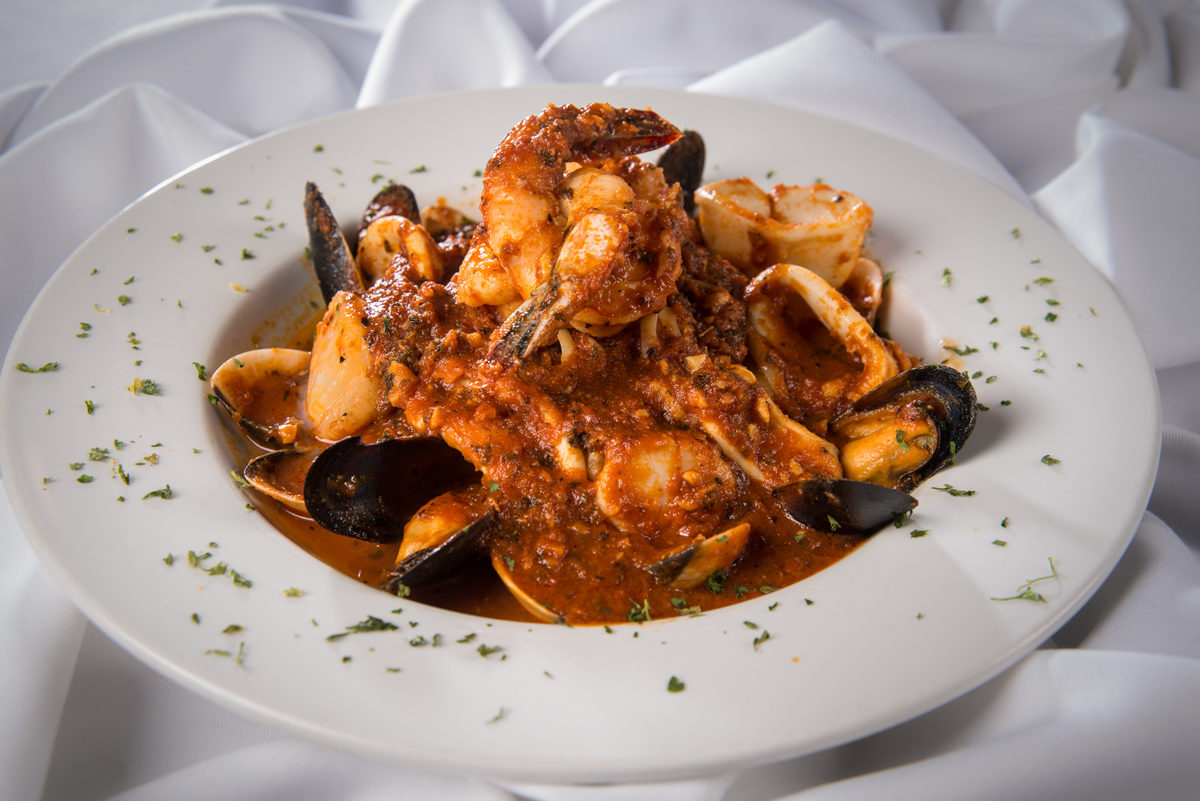 .
©2017 Eric James Swearingen
#ArtofEricJames