Laumiere Gourmet Fruits is a food product and service company located in Bakersfield, CA., offering premium gourmet assortments.  Wholly committing to the provision of innovative upscale gift products that meet or exceed all customer requirements and well on their way to become a recognized global brand.
Laumiere Gourmet Fruits goal is always be to creative with products to reflect gift-givers choice across the world and translate them to high end offerings.
At the heart of Laumiere, is attention to quality, health, and wellbeing, and this resonates through everything they do. Laumiere Gourmet Fruits always thinks of the customer, imagined in the act of indulging in generous gift giving.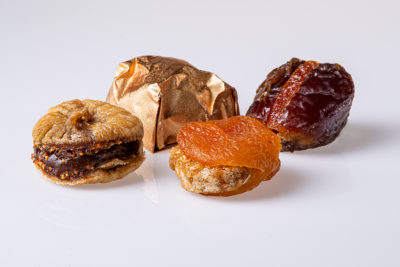 Laumiere's luxury boxes are perfect for use on all occasions; whether to celebrate engagements, weddings, graduations, or to say 'thank you' to a loved one. Choose from our luxurious corporate assortment of business gift boxes. With each pack full of nutritious, mouth-watering gourmet dried fruits and nuts.
Laumiere's current product line consists of the following items, but changes with the seasons as the harvest yields new delectable choices.  
Marrons Glaces
Dates with Oranges
Apricots with Roasted Almonds
Figs with Caramelized Pecans
Laumiere is committed to providing products and services that exceed all customer requirements, as well as applicable standards and specifications. Laumiere will ensure a high level of customer satisfaction in a bid to foster long term commitments and productive customer relationships. 
For more information on Laumiere products, visit their website at https://laumiere.online/
Laumiere Gourmet Fruits
3331 Pegasus Dr Ste 101, Bakersfield, CA 93308
Photography Notes: This session was shot on in the studio using Paul C. Buff lights on a backlit product table. The camera was my trusty Nikon D800 using a Nikkor 200mm macro manual focus prime lens.
©2019 Eric James Swearingen
#ArtofEricJames