Another cover for Bakersfield Magazine of Raffaele Giovanni Fruguglietti (Ralph Frugatti) owner of Frugatti's Italian Restaurant. Shot using a Nikon D800 and lit with two Nikon speed lights mixed with ambient light. The background is a painted wall mural behind the "Rat Pack" booth, a prized seating location in the newly renovated restaurant venue. Ralph presents a couple of his most popular appetizers, The Bacon Wrapped Asparagus & Garlic Bread plates served with a smile. Frugatti's offer the best Italian dining experience and Italian catering services in Bakersfield. The first thing he would like everyone to know is that Frugatti's is all about family. His wife and children work there, and from their family to yours, they provide one of life's greatest pleasures: to sit with friends and loved ones around a table, enjoying good food, good wine and laughter.
For more information contact:
600 Coffee Road
Bakersfield, CA 93309
661-836-2000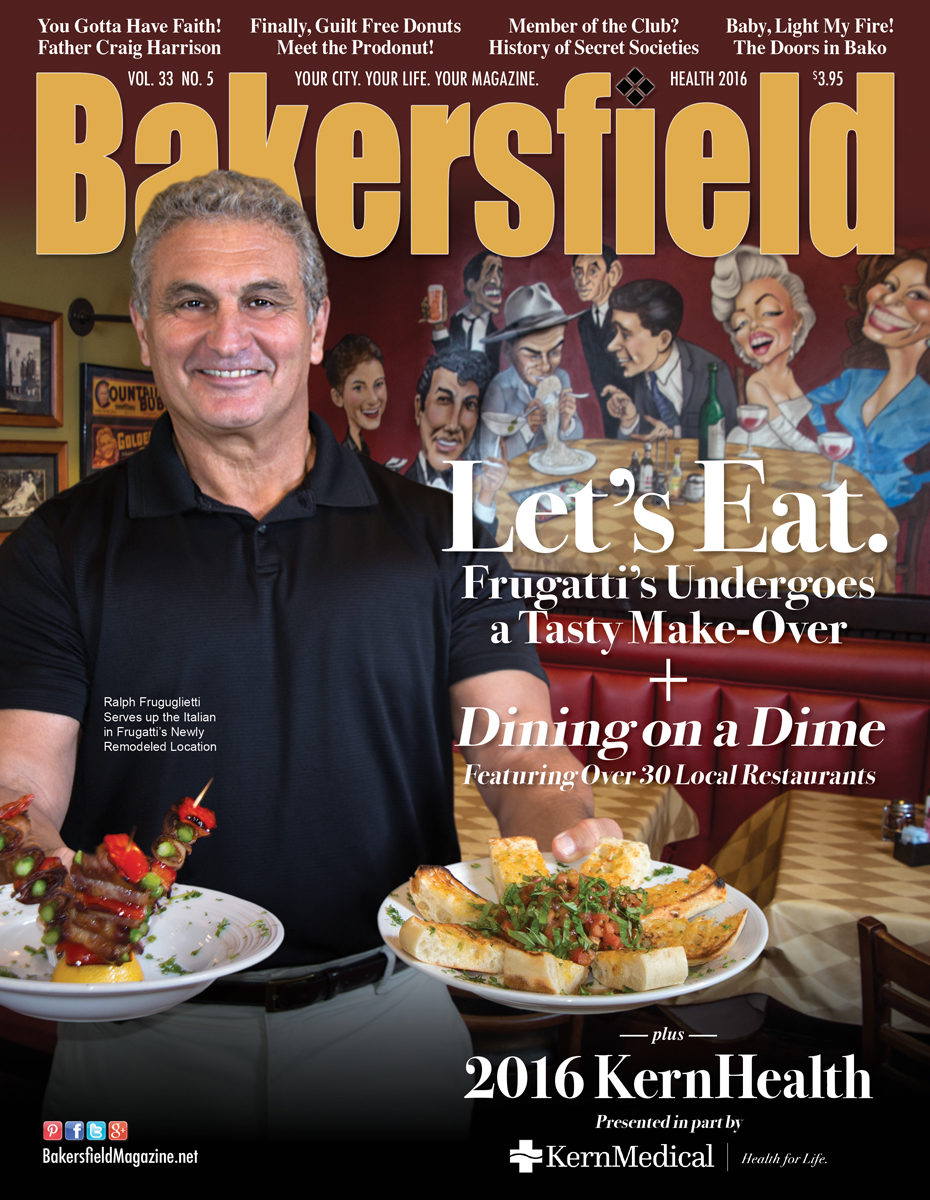 ©2017 Eric James Swearingen
#ArtofEricJames
*Special thanks to executive chef Bruce Tisler for his assistance during this shoot.